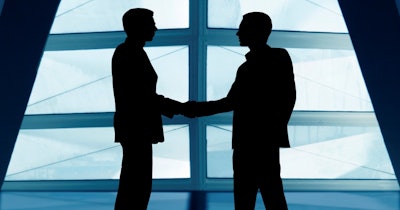 Twist Bioscience and Bayer announced that they have signed an antibody discovery, option, and licensing agreement.
Under the terms of the deal, Twist's biopharma division will conduct antibody discovery against drug targets to be determined by Bayer. Twist will receive payments connected with the research and will be additionally eligible to receive clinical and commercial milestone payments and royalties from product sales for antibodies that enter clinical development. In total, Twist is eligible to receive up to $188 million in clinical and commercial milestone payments along with royalties. In return, Bayer will have exclusive rights to license the antibodies for commercialization worldwide.
Further details of the agreement were not available.
Along with its ongoing collaboration with Bayer, Twist Bioscience has recently collaborated with Ono Pharmaceutical, Kriya Therapeutics, and Astellas Pharma on antibody discovery; the firm has also collaborated with Illumina on the Twist Bioscience for Illumina Exome 2.0 Plus panel.