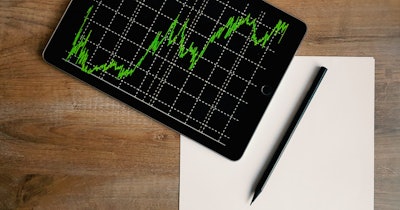 Twist Bioscience on Friday reported fiscal fourth-quarter revenues of $57.3 million, up 51% compared to $38.0 million for fiscal Q4 2021.
Among its recent business highlights, the firm noted that it collaborated with PacBio to develop an initial portfolio of off-the-shelf long-read gene panels, including a 50-gene pharmacogenomics panel and a nearly 400-gene panel of challenging, medically relevant genes. The firm noted that it also partnered with Illumina to provide expanded customer access to an exome target-enrichment panel designed to advance disease research.
For the three months ended September 30, the firm's Q4 net loss attributable to common stockholders was $51.1 million, or $0.91 per share, compared to $41.2 million, or $0.84 per share, for the same period of fiscal 2021.
For full fiscal year 2022, the firm reported revenues of $203.6 million, up 54% compared to $132.3 million in fiscal year 2021.
At the end of the quarter, the firm had cash and cash equivalents of $378.7 million and short-term investments of $126.3 million.
For full fiscal year 2023, Twist expects revenues in the range of $261 million to $269 million and a net loss of approximately $260 million.
At the end of trading on the Nasdaq Friday, Twist shares were down more than 2% to $24.81.