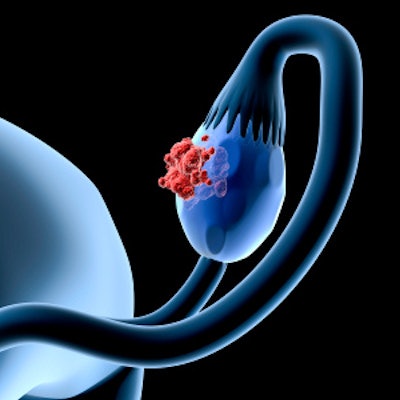 Inex Innovate has received European CE-IVD certification for its ovarian cancer detection product, OvaCis rapid test, for point-of-care testing for ovarian cancer.
Specifically, OvaCis distinguishes between benign and malignant ovarian cysts in outpatient and home settings. The product also has an extended shelf life of 18 months, allowing for easy storage in primary care offices.
The OvaCis test provides rapid detection of benign versus malignant ovarian cysts by identifying a distinct protein biomarker found in ovarian cyst fluid. The test can be conducted within five minutes, requiring minimal training.
The technology allows for a more rapid and less invasive test procedure compared to the standard screening process via frozen section, which involves surgery and evaluation of biopsy sections by a pathologist, according to Inex Innovate.