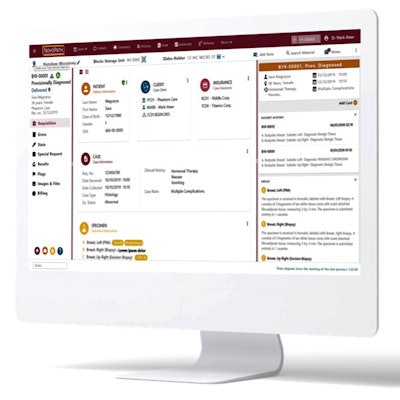 Laboratory information systems (LIS) firm NovoPath has released the NovoPath 360, a next-generation LIS platform. NovoPath 360 provides diagnostic labs with process automation, tools, and interoperability to accurately diagnose cases faster, the company said.
NovoPath 360, which the company said was designed with help from pathologists, lab directors, and technicians, addresses regulatory issues, improves efficiency, reduces errors, and assists with reimbursement, the company said.
In addition, the LIS platform can connect with the NovoPath interoperability platform, NovoPath DXE, to provide end-to-end seamless connectivity to registers, payers, hospitals, and other labs, the company said.
The new platform capabilities include the following:
Complete specimen tracking, from accessioning to storage
Whole-slide imaging
Prebuilt dashboards and configurable dashboards
Library of preconfigured reports and dashboards