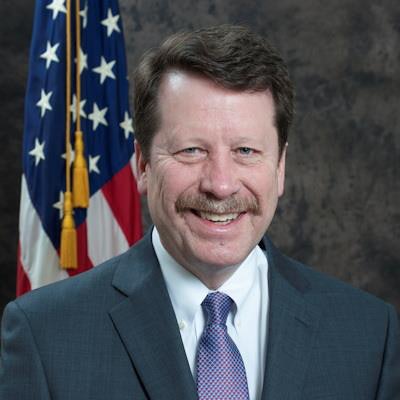 It's back to the future at the U.S. Food and Drug Administration (FDA). President Joe Biden on November 12 tapped cardiologist Dr. Robert Califf to lead the agency as commissioner, a role he held from 2016-2017.
Califf was a longtime professor at Duke University, where he earned his medical degree in 1978. He was vice president of clinical and translational research at Duke for 16 years; his most immediate position has been senior advisor at Verily Life Sciences and Google Health.
Califf was appointed to lead the FDA by President Barack Obama in September 2015 to replace Dr. Margaret Hamburg, and was confirmed by the U.S. Senate in February of 2016. He served until January 2017, when the incoming Trump Administration took over.
Califf will step into a role most recently occupied on a permanent basis by Dr. Stephen Hahn, a radiation oncologist from MD Anderson Cancer Center, who was President Donald Trump's second pick as commissioner after Dr. Scott Gottlieb departed in March 2019.
Califf joins an agency facing a number of challenges as 2021 draws to a close, the most acute of which is the ongoing COVID-19 pandemic. The FDA under Hahn was often criticized for its regulatory approach to the early phases of the pandemic, when the rapid rollout of diagnostic tests for SARS-CoV-2 infection was hampered by confusion over the role of the FDA relative to other agencies.
With respect to medical devices and software, the FDA has been working to develop a new regulatory structure for artificial intelligence that reflects the unique challenges and potential of this technology.
Early reviews of Califf's appointment have been mostly positive. The move was praised by Andy Slavitt, who served with Califf during the Obama administration when Slavitt was acting administrator of the U.S. Centers for Medicare and Medicaid Services (CMS).
NEW: This morning @califf001 will be announced as the new FDA Commissioner.

No other choice brings both continuity & exciting new direction at such an important time.

— Andy Slavitt 🇺🇸💉 (@ASlavitt) November 12, 2021
The nomination drew fire from some quarters, however. Califf has been criticized for his ties to the pharmaceutical industry, and Sen. Joe Manchin (D-WV) accused Califf of cozying up to the industry during the opioid epidemic. Manchin said Biden's move "takes us backwards not forwards" and said he would vote against Califf's nomination, as he did in 2016.
Biden apparently resorted to Califf after deciding that it was too difficult to find a suitable candidate without industry ties, according to an article in the New York Times. Biden's hand was forced by federal employment rules that stipulate that November 15 was the last day that Acting Commissioner of the FDA Dr. Janet Woodcock could remain in the interim role. Some saw Califf's nomination as a snub of Woodcock, according to news reports.