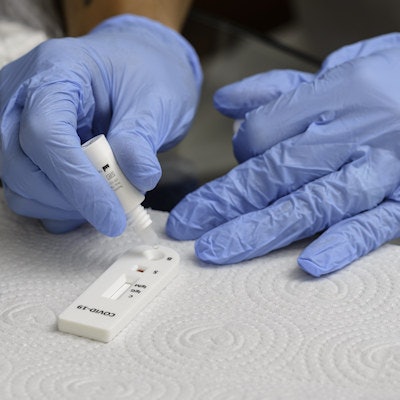 The two demographic groups most likely to get COVID-19 at the start of the pandemic were low socioeconomic status Black people and high socioeconomic status white people, according to research published July 8 in the Journal of Applied Laboratory Medicine.
Researchers led by Dina Greene, PhD, of Washington Kaiser Permanente in Seattle said this finding indicates that the impact of socioeconomic status on COVID-19 prevalence is race-specific.
The team analyzed SARS-CoV-2 test results and demographics of 126,452 patients at eight different healthcare institutions in both urban and rural areas across the U.S. They found that from February to May 2020, Black patients made up 38.2% of all positive test results but only 22% of all tests. Meanwhile, white patients made up 54.5% of all tests but only 27.7% of positive test results.
The study's authors wrote that one possible reason for this finding is a lack of concern among affluent white people due to the perception that they're insulated from harm.
The team cited a poll of 8,000 California voters in the Sacramento region during the first months of the pandemic, which found that almost one-third of white respondents never feared for their physical safety during California's initial lockdown order. This was more than three times greater than the number of Black respondents who felt that way.
The team said this finding could help in guiding efforts to overcome gaps in COVID-19 vaccine distribution.