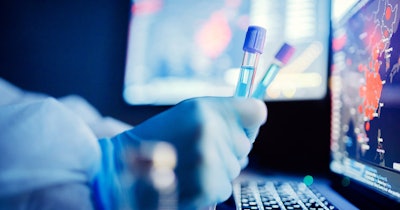 The World Health Organization (WHO) has created a pilot scheme for an expert review panel for diagnostic products (ERPD) as part of its program for neglected tropical diseases (NTDs). The initiative aims to improve quality assurance and accessibility of NTD diagnostic tools for healthcare providers, WHO said in a statement.
The ERPD will be an advisory body of technical experts, coordinated by the WHO prequalification team in collaboration with the global NTD program to assess the risks and benefits of non-prequalified in vitro diagnostics (IVDs), to aid procurers and disease control programs on decisions about NTD diagnostics to be obtained. The goal is to ensure that NTD diagnostics meet international quality standards, which has been a significant challenge faced by these organizations.
NTD diagnostics are not within the current scope of WHO's IVD prequalification program; the quality of these diagnostics may be uncertain, and their availability has often been disrupted by revised IVD regulatory frameworks. The NTD market, with low return on investment and profit margins, is generally less attractive to diagnostics developers.
NTDs as defined by WHO are 20 diverse conditions that mostly affect impoverished communities in tropical regions and disproportionately affect women and children. NTDs, which include such conditions as Hansen's disease (leprosy), snakebite envenoming, and onchocerciasis (river blindness), have serious health and socioeconomic consequences for more than 1 billion people. WHO's NTD group seeks to eliminate these 20 diseases by 2030.
WHO is currently seeking diagnostics for lymphatic filariasis and visceral leishmaniasis under the pilot program.