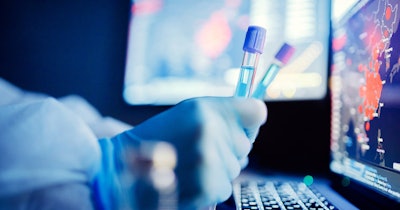 Illumina has launched its Global Health Access Initiative program to provide pathogen sequencing tools at lower prices in low- and middle-income countries (LMICs).
The Global Health Access Initiative, developed with guidance from partners and organizations such as the Foundation for Innovative New Diagnostics (FIND), will offer a range of sequencing products at discounted pricing to qualified "global health funding entities," Illumina said in a statement. Applications to be offered will include drug resistance profiling in tuberculosis, whole-genome sequencing of viruses to monitor virus evolution and support outbreak responses, broad respiratory pathogen detection for influenzalike illness surveillance, wastewater and other environmental surveillance applications to track pathogens, and antimicrobial resistances at the population level.
To simplify procurement, key components for these applications, such as library preparation and sequencing reagents and data analysis tools, will be available as single-part-number combination kits, the company noted.
"We know that enabling countries to perform pathogen sequencing locally strengthens health systems, enables better preparedness, and empowers countries to manage their priority health threats," Vanessa Moeder, head of Global Health at Illumina, said. "It also avoids costly and time-consuming shipment of samples abroad and leads to faster response times. We cannot lose time preparing for the next pandemic, and adoption of pathogen genomic surveillance in every country allows us to get ahead of infectious threats."