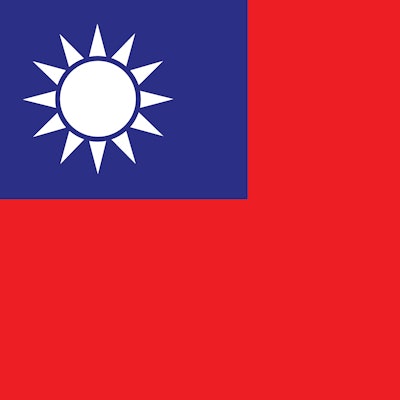 Experience with the novel coronavirus in Taiwan shows the value of an extensive program for virologic polymerase chain reaction (PCR) testing and contact tracing for understanding transmission, according to research published online May 1 in JAMA Internal Medicine.
Dr. Hsien-Ho Lin of National Taiwan University's College of Public Health and colleagues published an epidemiological study of the country's first 100 confirmed coronavirus patients in JAMA Intern Med. The researchers examined whether the virus had been reported in 2,761 close contacts of the participants, whose median age was 44. Among other things, they found that the transmission rate was higher in close contacts whose exposure started within five days of symptoms and in household and nonhousehold family contacts versus healthcare and other settings.
"In this study, high transmissibility of COVID-19 before and immediately after symptom onset suggests that finding and isolating symptomatic patients alone may not suffice to contain the epidemic, and more generalized measures may be required, such as social distancing," Lin and colleagues wrote.
In an editorial, Yale University internal medicine professor Dr. Robert Steinberg described the report as "remarkable" and noted that it shows the value of comprehensive contact tracing and testing in assessing transmission dynamics. At the end of April, there were 330 confirmed cases of COVID-19 and six deaths in Taiwan, versus 1 million cases and 6,000 deaths in the U.S., noted Steinberg, who is also an editor at large at JAMA. To put those figures in context, Taiwan has a population of 24 million and the U.S. has a population of some 328 million.
"The study has important messages for the control of COVID-19 throughout the world," Steinberg wrote. "First, people with COVID-19 were found to be most infectious to others before and within 5 days of symptom onset," Steinberg wrote. "Within 5 days of symptom onset, the attack rate was 1.0%."
The results show it's not sufficient just to test people with symptoms, as this will miss many infections, and also the importance of social distancing and wearing face masks for asymptomatic people, he wrote. Whereas Taiwan tested and tracked its population early on, widespread testing was not available in the U.S. until February, which he noted is a major drawback when it comes to identifying disease spread.
"A first step for the U.S. and other nations in 'reopening' society is to have sufficient testing and contact tracing such that the outbreaks that will inevitably occur as social restrictions are removed can be successfully contained," Steinberg concluded. "Beyond this, even when 'reopening,' social distancing throughout society and the wearing of face masks should be maintained to the maximum extent possible until there is a vaccine or effective treatment."
Advice on reopening for U.S. from CDC
In the U.S., states are in varying stages of reopening their economies, and some are facing protests against lockdowns. Among other things that help prevent transmission of the coronavirus, the U.S. Centers for Disease Control and Prevention (CDC) advises that everyone should wear a cloth face covering in public to protect others in case of asymptomatic infection; however, it does not advise the use of surgical or N95 respirator masks, as those are needed by health professionals. The CDC has also released guidance for disinfecting businesses and other public areas as part of the reopening process.
In its May 1 weekly surveillance summary, the CDC indicated that the level of laboratory-confirmed SARS-CoV-2 activity in the week ending April 25 was similar to or lower than in the prior week "but remains significantly elevated and may increase as additional death certificates are counted."
Available death certificate data show the percentage of deaths attributed to pneumonia, influenza, or COVID-19 declined from 23.6% in the week ending April 25 to 14.6% in the previous week "but remained significantly above baseline," the CDC reported.
According to the CDC, clinical laboratories are seeing a lower rate of positive cases than commercial and research labs, a finding possibly related to the geographic areas in which they operate or more cases from children, who have not been as affected by the coronavirus.
In separate but related news, the CDC on April 30 unveiled a new collaborative initiative aimed at understanding disease transmission in the U.S. through genomics -- SARS-CoV-2 Sequencing for Public Health Emergency Response, Epidemiology, and Surveillance (SPHERES). Among other things, the SPHERES consortium will be accelerating real-time pathogen sequence data and molecular epidemiology and coordinating sequencing at state and local public health labs, the CDC explained. The group includes public health labs, large diagnostic corporations, and academic institutions.