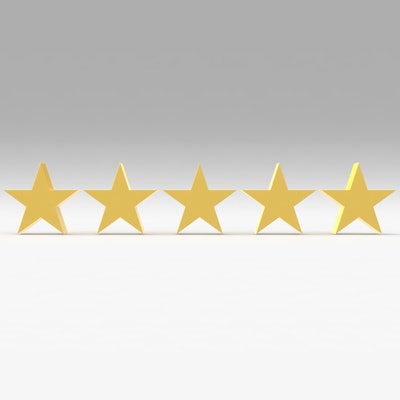 Sometimes the classics can't be beat. A new survey of the top lab tests performed around the world found that classic diagnostic tests dominate, despite differences in per capita income in different countries, according to a study published May 22 in the American Journal of Clinical Pathology.
The study of the 25 most commonly performed tests (excluding point-of-care diagnostics) at five hospitals in disparate parts of the world -- Kenya, India, Nigeria, Malaysia, and the U.S. -- found many commonalities. When looking at diagnostics ordered by volume, the top test for all hospitals was complete blood count (CBC), and the top five for all locations also included renal function and blood glucose testing, the international team of researchers reported, using data from their own facilities (Am J Clin Pathol, May 2019, Vol. 151:5, pp. 446-451).
Looking at diagnostic tests by revenue, the top test varied some by location -- renal function tests topped the list for three out of five hospitals, but at a Denver facility with a heavy public health focus, the No. 1 revenue generator was testing for the sexually transmitted disease chlamydia (see table).
The findings for the top 25 tests are in sync with a list of essential in vitro diagnostics for national healthcare systems published by the World Health Organization (WHO) in May 2018, the researchers noted.
"A clear message from both our top 25 list and the [WHO essential diagnostics list] is that the most important (as measured by usage) tests globally are the relatively simple, well-tried, and long-established tests and that efforts to increase provision of pathology and laboratory medicine in countries with inadequate capacity should focus on providing such tests," wrote lead author Susan Horton, PhD, a professor of public health at the University of Waterloo in Waterloo, Canada, and colleagues.
Top 5 diagnostics at 5 referral hospitals, by volume and revenue
Site (listed left to right by per capita income, low to high)
Aga Khan University Hospital: Nairobi, Kenya
Columbia Asia: Bangalore, India
University College Hospital: Ibadan, Nigeria
University of Malaya Medical Centre: Kuala Lumpur, Malaysia
Denver Health: Denver
Description
Private
254 beds
Private
160 beds
Public
850 beds
Public
1,600 beds
Public
525 beds
Top 5 tests by volume*
1
CBC
CBC
CBC
CBC
CBC
2
urinalysis
glucose
electrolytes, urea and creatinine
renal function
basic metabolic panel
3
urea, electrolytes
creatinine
glucose
liver function
glucose
4
stool microscopy
thyroid-stimulating hormone
urinalysis
glucose
urinalysis
5
glucose
thyroid function
blood group and crossmatch
magnesium serum
chlamydia detection
Top 5 tests by revenue*
1
CBC
renal function
electrolytes, urea and creatinine
renal function
chlamydia detection
2
Helicobacter pylori stool test
thyroid function
CBC
CBC
basic metabolic panel
3
urea, electrolytes
liver function
blood group and crossmatch
blood culture
CBC
4
liver function
CBC
liver function
liver function
drugs of abuse screen, urine
5
thyroid function
vitamin D
lipid profile
blood group
thyroid-stimulating hormone
*Renal function tests were described as "urea, electrolytes at Aga Khan University Hospital and as electrolytes, urea and creatinine" at University College Hospital, and Denver Health's "basic metabolic panel" includes seven of 10 elements of a typical renal function test.
Digging into hospital records
Researchers set out to quantify differences in laboratory testing at referral hospitals they were affiliated with, including assessments of contribution to facility revenue and patterns by country. The study included two private hospitals and two public facilities and used data from tests performed on inpatients and outpatients in 2015 to 2016. Since the hospitals sometimes use different tests for the same condition, researchers opted to provide an overview of common tests and costs.
As expected, reimbursement rates were "lowest for the most common biochemical test; intermediate for the most common hematology and microbiology tests, respectively; and highest for the most common pathology test," Horton and colleagues reported. The top five tests by revenue included tests that are in the mid-to-high range of pricing, such as liver function and thyroid function testing, as would be expected.
And the researchers observed what they described as a "striking difference" between rankings by volume and revenue, as histopathology tests made the top 10 for three hospitals by revenue but had a much lower rank in terms of the volume of testing.
"This is explained by the much greater resource requirements for this test compared with others," the study authors explained.
Although the survey results are generally in sync with the WHO recommendations for essential diagnostics, the researchers wrote that it was surprising that there was only one mention of tuberculosis (TB) diagnostics in the top 25 list for the five hospitals studied -- acid-fast bacilli studies came in at No. 10 at the University College Hospital (UCH), an 850-bed public hospital in Ibadan, Nigeria.
"There are several possible explanations, but the likeliest is that the tests are being done outside the hospital system, in, for example, charitable or governmental facilities dedicated to TB," they surmised.
Limitations of the study include the use of five particular referral hospitals, whereas ideally more facilities from each country would have been included, and the omission of point-of-care (POC) tests, the authors noted.
"Although these [POC tests] constitute a relatively small proportion of test volume at referral hospitals (6.05% at Denver Health in 2017 and less than that in each of the other four hospitals considered here), they are more important in primary care settings in high-income countries, particularly the United States and the United Kingdom," they wrote.
The use of the WHO essential diagnostics list is a tool that can help guide the expansion of diagnostic testing services in national health systems and ensure that labs have sufficient resources, Horton and colleagues noted. The study shows similarities in the most commonly done laboratory tests in five hospitals in diverse settings, but the authors urged collection of more representative data within countries to understand areas of diversity and set essential diagnostics lists on a national basis.
"The challenge remains to ensure that these tests will be affordable," they added.