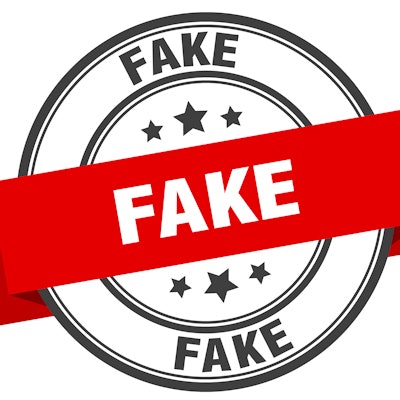 The U.S. Food and Drug Administration (FDA) has alerted consumers to the sale of fake and unauthorized home test kits for the novel coronavirus and COVID-19 and said it will be taking action to protect the public against bad actors.
The agency stressed in a March 20 statement for American consumers that it has not authorized any home test kit for COVID-19. In response, the FDA is considering a range of measures to curtail bad practices, including warning letters, seizures, and injunctions.
"Additionally, we are stepping up enforcement at ports of entry, including International Mail Facilities, to ensure these fraudulent products that originate outside the country do not enter through our borders," the agency said.
In the U.S., testing has been in short supply since the virus reared its ugly head, and the supply has been limited due to regulatory restrictions on labs developing their tests and failures reported with tests distributed by the Centers for Disease Control and Prevention (CDC). Recently, regulatory restrictions have been loosened, but there are still many reports about a lack of access to testing and the rationing of tests to limit use to the people who most need it.
"The FDA sees the public health value in expanding the availability of COVID-19 testing through safe and accurate tests that may include home collection, and we are actively working with test developers in this space," the agency said.
Also on March 20, the FDA updated its frequently asked questions (FAQs) that serve as guidelines for labs performing diagnostic tests for the novel coronavirus to include additional information, including ways to obtain transport media for patient samples, an updated list of tests with emergency use authorizations (EUAs), and information about state authorizations of labs to perform testing. A 24-hour toll-free hotline is open for questions about EUAs and shortages of testing supplies, at 1-888-INFO-FDA.