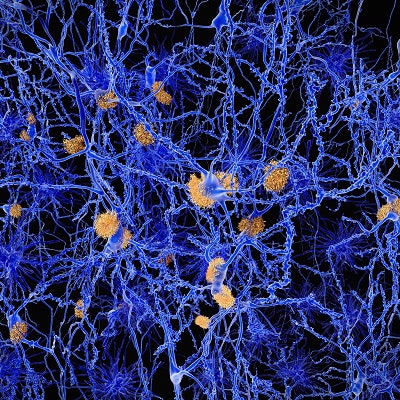 A blood test developed by a team of European researchers shows promise for predicting the risk of Alzheimer's disease in people who may be cognitively impaired but are not yet showing other symptoms. Results from a study using the test were published online December 24 in Alzheimer's Research and Therapy.
A team led by Klaus Gerwert, PhD, and Julia Stockmann, PhD, both of the Bochum Research Center for Protein Diagnostics in Bochum, Germany, analyzed blood samples taken from 203 patients at the Alzheimer Center Amsterdam. The researchers used a test developed at Ruhr-Universität Bochum called the Immuno-Infrared Sensor, which identifies misfolding of the amyloid-beta peptide (a biomarker for Alzheimer's disease).
The test identified all 22 patients who developed clinical symptoms of Alzheimer's disease within six years after initial assessment. It also identified which patients were at low risk of developing the disease within six years, according to the team.
The group found that patients with mild misfolding of the amyloid-beta peptide have an 11-fold higher risk of developing clinical Alzheimer's disease over a six-year timeframe compared to those who do not. Those with severe misfolding have a 19-fold higher risk.
The investigators also explored whether combining the misfolding of amyloid-beta peptide isoforms with a concentration decrease for amyloid-beta 42 in relation to amyloid-beta 40 in plasma would further boost disease prediction accuracy, measuring amyloid-beta concentrations using single-molecule array technology. The combination increased accuracy from an area under the receiving operating curve of 0.94 using the blood test alone to 0.99.
"We can now very accurately predict the risk of developing clinical Alzheimer's disease in the future, with a simple blood test on symptom-free individuals with subjective concerns," Gerwert said in a statement released by the university. "However, we can just as confidently give the all-clear for SCD [Subjective Cognitive Declined] patients who have a very low probability of developing Alzheimer's disease in the next six years."