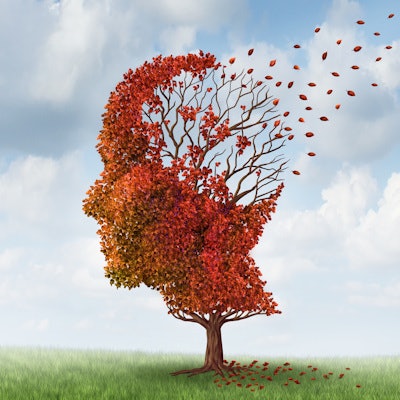 Biomarker analysis firm Quanterix has announced the Simoa P-Tau181 V2 kit to help detect Alzheimer's disease.
The test is designed to detect tau phosphorylated at threonine 181 (p-tau181), a biomarker for Alzheimer's disease found in cerebral spinal fluid, serum, and plasma. The company is positioning the test as a blood-based screening method to help identify patients with Alzheimer's disease prior to showing clinical symptoms. In addition to enabling earlier diagnosis, the test could also help differentiate Alzheimer's disease from other neurodegenerative disorders, according to the company.
The test is part of Quanterix's Simoa kits, which use singleplex and multiplex testing to identify key disease biomarkers. Quanterix will share more research findings and discuss how clinicians can gain early access to the assay during a webinar on June 3 at 10 a.m. EDT.