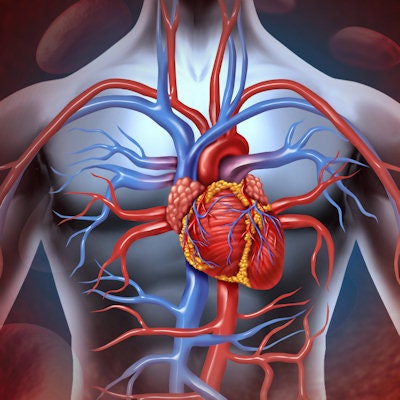 The American Heart Association has released a new scientific statement on genetic testing and counseling for inherited cardiovascular diseases, including guidance on which patients stand to benefit the most.
Published on July 13 in Circulation: Genomic and Precision Medicine, the statement provides information on what the scientific community does and doesn't know about genes and genetic combinations that may influence heritable heart disease risk.
It also suggests best practices for genetic testing in patients with heart disease.The society advised that genetic testing should typically be limited to patients with confirmed or suspected diagnosis of a cardiovascular condition that may have an inherited component, such as cardiomyopathies, thoracic aortic aneurysms and dissection, arrhythmic disorders, and familial hypercholesterolemia. Patients with a high risk of inherited cardiac conditions, including those with a first-degree relative who has tested positive for a specific mutation, should also consider genetic testing.
The American Heart Association also recommended patients interested in genetic testing to first undergo genetic counseling to learn about the process and potential risks related to testing. Genetic counseling is also recommended after testing to help patients understand their results and potential consequences.
"With most genetic cardiovascular diseases, inheriting a mutation (or variant) from a parent substantially increases the risk of getting the disease but does not guarantee the disease," stated Dr. Kiran Musunuru, PhD, chair of the writing group for the scientific statement and professor of cardiovascular medicine and genetics at the Perelman School of Medicine at the University of Pennsylvania, in a press statement.
"In some cases, it might be possible to act early and prevent the disease," Musunuru said. "In other cases, having the mutation for a genetically caused cardiovascular condition might lead to different and possibly more aggressive treatment."