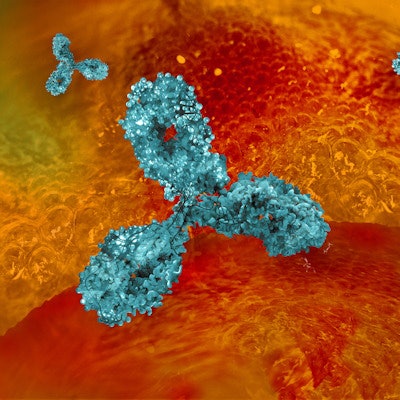 The College of American Pathologists (CAP) has issued a guideline that promises to help pathologists and oncologists better evaluate patients with certain cancers that may be addressed with immunotherapies known as immune checkpoint inhibitors.
The CAP guideline is evidence-based and joins a small number of testing methods based on both the methodology and the status of the biomarker -- i.e., microsatellite testing and deficient mismatch repair process assessment. This stands in contrast to previous guidelines that focused on the cancer type or tumor origin.
The guideline, dubbed "Mismatch Repair (MMR) and Microsatellite Instability (MSI) Testing for Immune Checkpoint Inhibitor Therapy," will not only help identify patients who may benefit from immunotherapies, but will also help doctors better evaluate patients with colorectal, endometrial, gastroesophageal, and small bowel cancers.
In addition to these cancers, the guideline, which was published this week in the journal Archives of Pathology & Laboratory Medicine, breaks new ground in MMR testing for detecting tumor mutational burden and helps in the evaluation of Lynch Syndrome, a hereditary cancer syndrome that can appear unexpectedly in the work-up of patients with advanced cancers.
"We've seen that patients whose cancers had high levels of MSI or defective MMR can respond well to immune checkpoint inhibitor therapy, and now we have objective guidance to assess that status across a range of cancer types," explained pathologist Russell Broaddus, MD, PhD, FCAP, who led the expert panel to develop the guideline, in a prepared statement.
Dr. Broaddus also noted that this latest guideline helps address a problem that has persisted since the FDA approved immunotherapy treatment for patients with MSI-high or MMR-deficient tumor status, regardless of cancer type: the process for testing for that status was never detailed. This latest CAP guideline helps to solve this outstanding issue and provide oncologists, pathologists, and laboratories of any size with objective, evidence-based recommendations for efficiently deploying specific assays and accurately identifying patients eligible for treatment.
The guideline developed six recommendations and three good practice statements that should lead to providing data and details regarding the efficacy and utility of specific testing modalities across applicable cancer types. These testing modalities include MMR by immunohistochemistry, MSI by polymerase chain reaction, and MSI by next generation sequencing, all of which are used for patients being treated with immune checkpoint inhibitors.
Another important contribution of the guideline is that it helps identify gaps in the current knowledge base. If these gaps can be satisfactorily addressed, they could create opportunities to improve the methodological approach for identifying patients with advanced cancers who are most likely to respond to this therapeutic approach.
The CAP developed the guideline in collaboration with experts from the Association for Molecular Pathology (AMP), the American Society of Clinical Oncology (ASCO), and the patient advocacy group Fight Colorectal Cancer (Fight CRC). The CAP provides free, open-access tools and resources with each evidence-based guideline to help clinical and laboratory teams adopt the recommendations. MMR-MSI guideline resources are downloadable on cap.org.