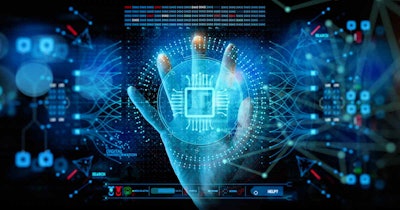 Digital pathology company Paige is partnering with Microsoft on artificial intelligence (AI) technology to develop clinical applications and computational biomarkers for digital pathology images to transform cancer diagnosis and patient care, according to the firms. Microsoft will also make a strategic investment in Paige to support the acceleration of the AI technology.
Under the terms of the agreement, Paige and Microsoft will scale Paige's technology globally and accelerate the adoption of AI in digital pathology by using Microsoft Azure as the cloud provider for the Paige Platform.
Paige's software consists of data management, cloud storage options, and FullFocus, a U.S. Food and Drug Administration (FDA)-cleared whole-slide image viewer. Paige will become a Microsoft Cloud for Healthcare partner and allow Microsoft to expand its offerings in the healthcare field.
Microsoft Cloud for Healthcare connects customers with trusted partners to personalize patient experiences, provide clinicians with connected tools, and adopt data standards relevant to healthcare.
Paige is currently the only company to have received FDA approval for an AI algorithm in pathology.
The firm will work with other organizations, including Microsoft Research, to create large-scale machine-learning models that focus on research in oncology and pathology. Paige is also collaborating with Nuance, a Microsoft company, on including Paige's platform with Nuance's Precision Imaging Network.