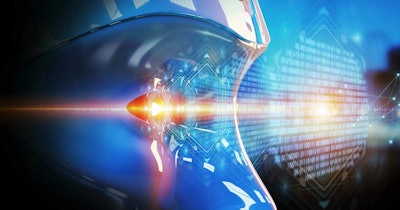 PathomIQ on Thursday announced that it has presented data this week on an artificial intelligence (AI)-enabled tool that may predict the response to neoadjuvant chemotherapy (NAC) in patients with triple-negative breast cancer (TNBC) at the San Antonio Breast Cancer Symposium (SABCS).
PathomIQ said that its researchers have developed and validated a deep convolutional neural-network (CNN)-based AI model to extract morphological features in TNBC tissues and to predict response to NAC.
The AI's overall ability to predict resistance to chemotherapy is greater than 80% and for patients with stage I disease is close to 90%, the company said.
Predicting patient response to therapy "will have far-reaching clinical implications ranging from de-escalating cytotoxic chemotherapy regimens in patients likely to respond to modifying/intensifying NAC in tumors likely to be resistant." Dr. George Wilding, chief medical officer at PathomIQ, said in a statement.
PathomIQ said its AI-enabled solutions leverage digitized hematoxylin and eosin-stained slides to capture subvisual morphological features from the tumor and its microenvironment.
The software identifies focused regions on tumor tissues used to predict patient outcomes. The regions can be subjected to single cell genomic and proteomic analysis to identify molecules for drug discovery, the company added.