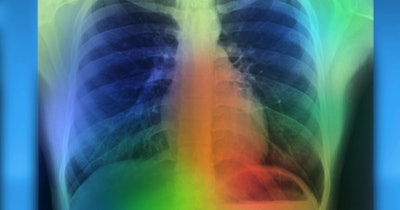 Viz.ai, a firm using artificial intelligence (AI) for disease detection and care coordination, announced on Saturday that its AI-enabled, cloud-based Viz Recruit platform will be used to expedite patient enrollment in the Pulmonary Embolism—Thrombus Removal with Catheter-Directed Thrombolysis (PE-TRACT) clinical trial.
The PE-TRACT trial, which is funded by the National Institutes of Health (NIH), is a randomized controlled clinical trial designed to address the routine use of catheter therapy in the treatment of intermediate-risk pulmonary embolism versus treatment solely with anticoagulants. The study intends to enroll 500 patients across 30 to 50 sites.
Research institutions participating in the PE-TRACT trial will use Viz Recruit to find, screen, and enroll trial candidates. Viz Recruit will enable the sites to automatically screen patients based on pulmonary embolism and high right ventricular to left ventricular diameter (RV/LV) ratio.
Furthermore, along with making trial enrollment workflow more efficient, the use of Viz Recruit can broaden the recruitment funnel in size and diversity.
"PE-TRACT will provide valuable insights to patients and providers regarding which approach best maintains cardiopulmonary health in the year following PE," said Dr. Akhilesh Sista, principal investigator of the PE-TRACT trial, in a statement. "Viz.ai's Recruit tool has the potential to efficiently identify potential participants and help this important trial complete enrollment on time."