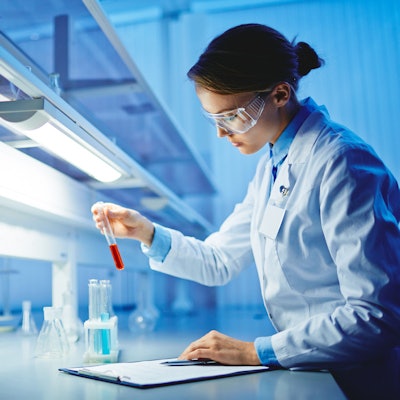 Freenome is highlighting the results of a clinical study of its blood test for detecting colorectal advanced adenomas to be presented at the American Society of Clinical Oncology's (ASCO) Gastrointestinal Cancers Symposium, January 15-17.
The company said that results from the artificial intelligence (AI)-Emerge study will show that the company's multiomics blood test can detect colorectal advanced adenomas with 41% sensitivity and 90% specificity. Freenome said these figures are comparable to existing noninvasive tests for colorectal cancer screening.
For example, Freenome said the results from AI-EMERGE show higher sensitivity than stool-based tests like fecal immunochemical tests (41% versus 24%), and comparable sensitivity to fecal immunochemical-DNA tests (41% versus 42%).
The company said its multiomics approach -- which combines signatures from tumor- and nontumor-derived sources -- enabled detection of twice as many advanced adenomas as cell-free DNA methylation-only or single-protein approaches.