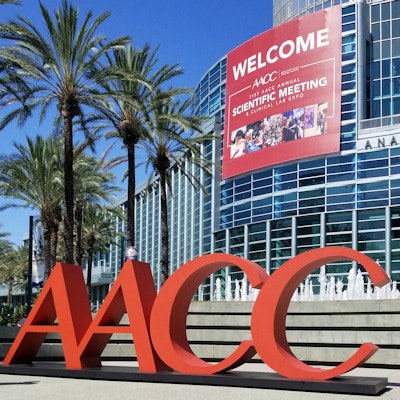 Product developers have until March 16 to submit entries for the American Association for Clinical Chemistry (AACC) Disruptive Technology Award for innovative tests that have potential to transform patient care.
The award is open to academic and commercial test developers. This year, the AACC said it is focusing on disruptive solutions related to laboratory diagnostics, including the following:
Sensors/devices
Tests/reagents
Point-of-care solutions
Artificial intelligence
Five to seven applicants will be selected to receive full registration to the 2020 AACC Annual Scientific Meeting, which is set to run from July 26-30 in Chicago. Three of these contenders will be invited to present their technology solutions during a special session at the meeting, and one will win a cash award.
At the organization's 2019 annual meeting, sepsis test developer Inflammatix won the most votes for the Disruptive Technology Award from an expert panel and the AACC audience and was awarded $5,000.