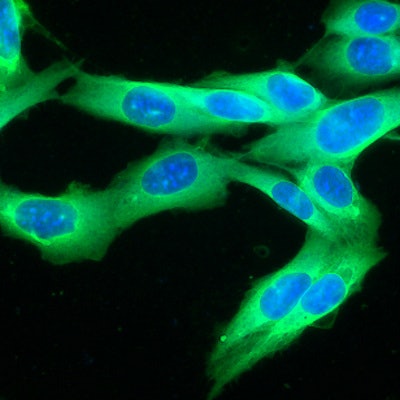 Unilab on Wednesday announced that it had selected Proscia's DermAI platform to diagnose melanoma in its laboratories.
Millions of skin biopsies are taken annually, and each may display one of hundreds of diagnoses. Cases are often rerouted to the right specialist, resulting in inefficiencies for the laboratory and delays for the patient.
Proscia's DermAI platform is designed to automatically classify H&E-stained dermatopathology slides and highlights the promise of computational pathology in driving critical productivity gains, the firms said.
"We are designing our diagnostic processes around AI [artificial intelligence] because getting better, faster results to our patients can help to improve outcomes," Dr. Christian Rebhan, chief medical and operations officer at Unilabs, said in a statement.
Unilabs and Proscia had partnered in March 2021 to study the potential impact of DermAI on Unilabs' high-throughput pathology operations. Unilabs estimated that the platform could decrease turnaround time by 30% to 40% for melanoma compared to its current workflow.
The AI-enabled technology will be deployed first in Sweden before being rolled out to other countries that Unilabs serves.