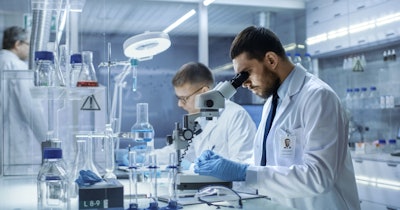 Medical technology provider Siemens Healthineers and diagnostic services firm Unilabs on Thursday announced a multi-year strategic agreement valued at more than 200 million euros.
Under the agreement, Unilabs will continue modernizing its healthcare infrastructure, enhancing its laboratory operations, throughput, and clinical equivalence across its testing network, the firms said.
In the first years of the agreement, Siemens Healthineers will install high- and mid-volume immunoassay and clinical chemistry analyzers, including the Atellica Solution and Atellica CI 1900, sample handlers, hemostasis analyzers, and automation solutions.
Unilabs will acquire more than 400 laboratory analyzers to further improve its laboratory infrastructure, the firms said.
Financial and other terms of the agreement were not disclosed.
Unilabs and Siemens Healthineers said that they will also partner to help combat climate change and save local resources.
"We are strongly committed to sustainability, and this partnership will also reduce our laboratories' environmental footprint by implementing Siemens Healthineers' proven technologies and methodologies," Dr. Christian Rebhan, chief medical officer of Unilabs, said in a statement.