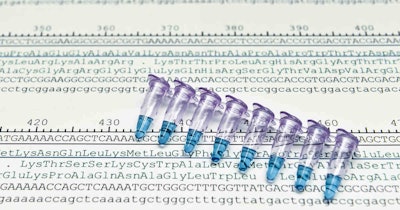 MGI Tech, a Shenzhen, China-based firm focused on the development and distribution of sequencing instruments and reagents, on Wednesday announced that it has signed a licensing agreement with Xpress Genomics.
The agreement is aimed at developing scalable solutions that combine Xpress Genomics' deep single-cell RNA sequencing (scRNA-seq) expertise with MGI's automation and sequencing technologies.
Additionally, Stockholm-based Xpress Genomics has opened a new laboratory equipped with MGI's DNBSEQ sequencers at the Cancer Center Karolinska in Solna, Sweden. The facility will enable local collaborators and partners to get access to Xpress Genomics' scRNA-seq solutions, MGI Tech said.
"We are excited to finally unify quality and scale with our full-length scRNA-seq solutions," Prof. Rickard Sandberg, co-founder of Xpress Genomics, said in a statement. "Building on our long-standing experience in this area, the developed technology will be streamlined into MGI's sequencing technology for the most cost-efficient and scalable full-length scRNA-seq to date."