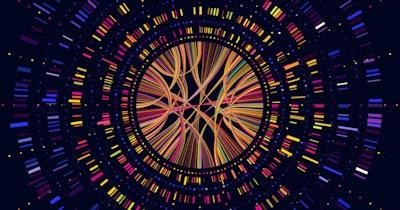 San Diego-based Bionano Laboratories on Wednesday announced the expansion of its clinical testing menu with the launch of two new tests based on optical genome mapping (OGM), OGM-Dx Prenatal Whole Genome SV and OGM-Dx Postnatal Whole Genome SV.
These tests offer genome-wide assessment of structural variants (SVs) and testing for most common and rare chromosomal abnormalities to assist clinicians in both diagnosing and managing their patients' medical conditions.
The OGM-Dx Prenatal Whole Genome SV test is indicated in cases where a genetic anomaly is suspected following abnormal ultrasound or positive noninvasive prenatal screening (NIPS), or because of the previous birth of a child with a chromosomal abnormality or a history of recurrent pregnancy loss.
The OGM-Dx Postnatal Whole Genome SV test uses peripheral blood samples from individuals diagnosed with disorders including autism spectrum disorder (ASD), congenital anomalies, intellectual disability, developmental delay, epilepsy, and rare undiagnosed genetic diseases, among others. OGM-Dx Postnatal Whole Genome SV additionally screens for the CGG repeats in the FMR1 gene known to cause fragile X syndrome.