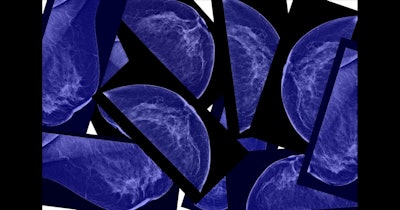 Bionano Genomics on Wednesday announced findings from a study showing that the firm's optical genome mapping (OGM) method was able to identify homologous recombination deficiency (HRD) in breast cancer samples.
The findings have the potential to improve the genomic profiling of solid tumor samples and point to an efficient, lower-cost method of detecting HRD with greater sensitivity than whole-genome sequencing (WGS), Bionano Genomics said in a statement.
Researchers at Institut Curie in France analyzed 15 retrospective HRD triple-negative breast carcinoma samples from the RadioPARP clinical trial. They investigated poly ADP ribose polymerase (PARP) inhibitors, primarily to assess OGM's ability to identify HRD tumors. These tumors are associated with hypersensitivity to some classes of drugs -- in particular, PARP inhibitors.
The researchers found OGM identified high numbers of tandem duplication, insertion events, and large-scale genomic alterations that are characteristic of HRD, including subclonal variants missed by WGS.
In contrast, OGM is able to detect large structural variants with a high resolution, even in samples with low tumor content. Doing so provides evidence of OGM's potential application as a first-line method in solid tumor analysis for detecting HRD, the study's authors said.
OGM may capture greater numbers of genomic events reflective of HRD, which could translate into more patients being qualified for life-saving treatments, such as PARP inhibitors, Bionano Genomics added.