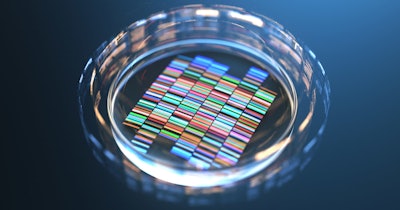 Life sciences software company Sophia Genetics on Tuesday announced that Synergy Oncology, part of Synergy Laboratories, will use its Sophia DDM platform to develop a cancer profiling solution.
Synergy Oncology will pair its laboratory technologies with the Sophia DDM for Hereditary Cancers Solution, a cloud-native platform, to launch Totality, an end-to-end solution for tumor profiling used in cancer research and clinical studies, as well as for patient care.
Although the use of next-generation sequencing (NGS) is prevalent in the detection of biomarkers for hereditary cancers, the technology generates vast and complex datasets for analysis. The Sophia DDM for Hereditary Cancers Solution uses artificial intelligence and machine learning to analyze raw NGS data, streamlining it for simplified interpretation and expedited reporting, Sophia Genetics said.
Meanwhile, Totality analyzes genes from solid tumor tissue. Using Sophia DDM for Hereditary Cancers, it will provide physicians with a compact report that matches detected molecular alterations with U.S. Food and Drug Administration (FDA)-approved therapies and clinical trials.
Synergy Laboratories is a full-service diagnostic laboratory in Mobile, AL.