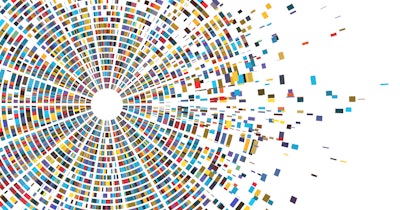 DNA sequencing technology developer Element Biosciences unveiled a new throughput-based option for its Aviti System that provides high-quality sequencing on a benchtop for as low as $200 a genome, or $2 per gigabase.
For single-cell sequencing, the new model could cost as low as $0.60 per million reads, with sequencing runs completed in fewer than 24 hours, the firm said.
"Our goal is to enable labs everywhere to produce high-quality data at the lowest cost," said Molly He, PhD, Element CEO and co-founder in a statement. "Making a $200 genome available on benchtop systems today is an important milestone in that mission."
Customers of all sizes can use Element's Aviti system, which is available now, subject to volume purchase requirements and other terms and conditions. Customers with existing high throughput can leverage volume-based prices to reduce costs even more. Customers who plan to grow can buy only the instrumentation they need at the moment and create a stepwise path to $200 genomes as they expand over time without changing equipment, Element added.
The update follows on the heels of a previous iteration that increased the platform's specifications from 800 million reads per flow cell to 1 billion reads per flow cell.