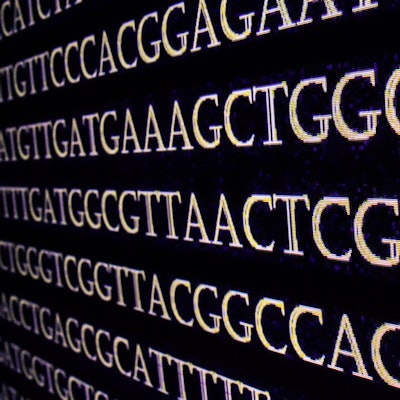 Oxford Gene Technology announced the launch of the SureSeq chronic lymphocytic leukemia (CLL) and copy number variation (CNV) next-generation sequencing (NGS) test.
The Oxford, U.K.-based company is differentiating the test in its comprehensive assessment of CLL, as it is designed to detect 12 key genes and five chromosomal regions that are associated with disease progression. CLL has many chromosomal aberrations, including somatic variants and small and large copy number variations, the company noted.
"This complex genetic heterogeneity combined with a lack of sensitive and reliable NGS solutions has meant that currently scientists need to employ multiple methods to build a genomic profile of CLL samples," the company said in a statement.
The SureSeq CLL + CNV test can replace multiple assays, Oxford Gene Technologies said.
SureSeq CLL + CNV panel features
Genes
ATM, PLCG2, BIRC3, BRAF, TP53, XPO1, SF3B1, KRAS, MYD88, SAMHD1, NOTCH1, BTK
Copy number variations
17p (covering TP53), 11q (covering ATM), 13q (covering RB1/DLEU2/DLEU7), 6q (6q23.2-6q23.3 covering MYB), trisomy 12
Sample tracking
CXCR4 and SRY + 24 single nucleotide polymorphism (SNP) profiling
Source: Oxford Gene Technologies.