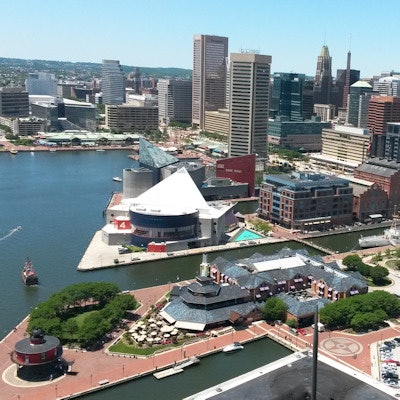 BALTIMORE - Molecular vendors met on Wednesday at the Association for Molecular Pathology (AMP) annual meeting for preconvention corporate workshops and presentations.
At the meeting, which runs from November 7-9, several vendors presented new solutions to chip away at result times. Thermo Fisher Scientific launched its Ion Torrent Genexus system, an integrated next-generation sequencing (NGS) platform featuring an automated specimen-to-report workflow that delivers results in a single day.
The company said its turnkey solution could broaden access to NGS testing at local hospitals. It's common for hospitals to use a single-gene test or to outsource their complex genomic profiling to a reference lab, but that can take several weeks and require larger sample inputs. Larger sample inputs can also lead to more "quantity not sufficient" reports, meaning results are inconclusive. Thermo Fisher said it envisions faster access to comprehensive test results on the local level.
Sequencing giant Illumina used the AMP meeting to announce the launch of TruSight Oncology 500 ctDNA, its first liquid biopsy solution for detecting cancer biomarkers. The company said TruSight provides labs with the flexibility to analyze both tissue and liquid biopsy samples; it can uncover biomarkers using liquid biopsy when tissue samples are limited or unavailable, or it can complement tissue results by detecting biomarkers in circulating tumor DNA (ctDNA). The company also introduced TruSight Oncology 500 High-Throughput, which can run up to 192 tissue samples on the NovaSeq 6000 system.
Other commercial developments at the meeting include the following:
ChromaCode, a target enrichment company, announced the launch of its multidrug resistance panel. The system combines proprietary data science algorithms with widely used, low-cost chemistries to enhance the multiplexing levels of common real-time and digital polymerase chain reaction (PCR) instruments for detecting five to 50 targets in a single reaction. The company also detailed the performance of its high-definition PCR tick-borne pathogen panel.
Qiagen announced its simultaneous DNA/RNA multimodal testing -- QiaSeq -- for comprehensive solid and liquid tumor profiling. The company described the product as a solution for extracting, enriching, and sequencing DNA variants and RNA fusions and assessing gene expression in a single workflow from a single sample within a single day. The system uses an input as low as 10 ng of total nucleic acid, which conserves samples and reduces sample-induced bias present in other systems, according to Qiagen.
Paragon Genomics announced several products, including its CleanPlex hereditary cancer panel v2. The company said the product facilitates same-day risk assessment of multiple hereditary cancers with reduced sample input, ease-of-use improvements, and a three-hour workflow.
Purigen Biosystems showcased its small benchtop Ionic purification system, which utilizes the company's core isotachophoresis technology to extract, purify, and concentrate nucleic acids from biological samples in one hour with less than three minutes of hands-on time per sample.
Menarini Silicon Biosystems debuted its new VRNxT volume reduction instrument for rare-cell and single-cell analysis. VRNxT removes manual pipetting steps. No specific skillsets or training are required for operation, thereby delivering user-independent results with high reproducibility, according to the company.
Biocartis highlighted five opinion-leader studies that support its Idylla system for real-time PCR-based molecular diagnostics. The company said the Idylla studies showed strong performance of Idylla research-use-only assays compared to other methods, including immunohistochemistry and next-generation sequencing, in terms of concordance, ease of use, workflow automation, and turnaround times. For instance, Memorial Sloan Kettering Cancer Center researchers tested for EGFR, KRAS, and BRAF mutations and microsatellite instability status using Idylla; they reported excellent reproducibility as well as 100% concordance with reference methods. University of Alabama researchers reported that the Idylla KRAS mutation assay could be an alternative method to rescue samples that appeared inadequate for a larger NGS-based panel, with the added benefit of a two-hour turnaround time.
Asuragen highlighted user experiences with its new AmplideX PCR/CE SMN1/2 Plus kit for the quantification of SMN1 exon 7 copy number from whole blood and buccal samples. The company also featured its QuantideX qPCR BCR-ABL IS kit, QuantideX qPCR BCR-ABL minor kit, and its NGS portfolio.
Bruce Carlson is the publisher of Kalorama Information, part of Science and Medicine Group.
Disclosure: LabPulse.com is a sister company of Kalorama Information.