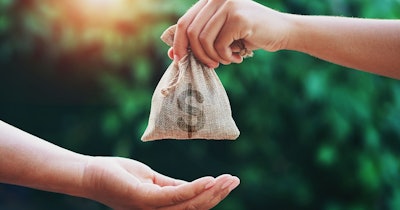 The National Institutes of Health (NIH) has awarded a $2.4 million contract to Domus Diagnostics to develop an at-home molecular diagnostic platform and test that detects and differentiates COVID-19, flu A, flu B, and RSV, the firm said Wednesday.
The award, granted as part of the NIH Rapid Acceleration of Diagnostics (RADx) Tech program, will support accelerated validation and scaling of its testing platform in preparation for a clinical trial, Domus said.
The Park City, UT-based firm is developing a low-cost platform for infectious disease testing that it expects could be used at home, in doctors' offices, or in community testing facilities.
Its test doesn't require instrumentation, electricity, or batteries, the company said. The platform leverages nucleic acid amplification and detection, and is expected to provide high levels of sensitivity and accuracy, the firm said, adding that nonetheless it expects to sell the tests at lower prices than antigen tests are sold for in the U.S.
With the Domus testing platform, a clinician or patient first swabs each nostril to collect a sample. A sample collection chamber is then inserted into a card, and the results are available in about 30 minutes.
"The innovative components of the Domus molecular test, including our one-pot stabilized reaction beads and the breakthrough invention of a temperature-regulated chemical heater, enable a much simpler user experience and better performance with multiplexing capability on a truly low-cost platform," Dr. Xin Song, scientific co-founder and designated chief scientific officer of Domus Diagnostics, said in a statement.