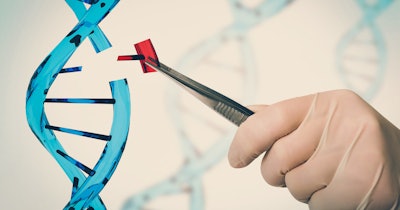 Myriad Genetics on Tuesday announced the presentation of new data at the upcoming 2022 San Antonio Breast Cancer Symposium (SABCS), including a spotlight discussion on breast cancer risk prediction.
Specifically, the spotlight discussion will highlight how a combined risk score may lead to improved breast cancer prevention and screening strategies, the firm said.
Done in collaboration with researchers from multiple clinics and universities, the study assessed how looking at a polygenic risk score for women of diverse ancestries using ancestry-informative genetic markers combined with version 7 of the Tyrer-Cuzick model generates a combined risk score that can help predict breast cancer risk.
Myriad Genetics added that it will showcase numerous products at SABCS including the following:
MyRisk with RiskScore, a hereditary cancer test that provides a polygenic breast cancer risk assessment for women of all ancestries.
MyChoice CDx, a U.S. Food and Drug Administration (FDA)-approved tumor test that determines homologous recombination deficiency (HRD) status using BRCA status and genomic instability status.
BRACAnalysis CDx, an FDA-approved test to rapidly identify patients with germline BRCA1 and BRCA2 mutations who may be eligible for certain targeted therapies.
EndoPredict, a breast cancer prognostic test that helps to determine an individual patient's 15-year risk of distant recurrence and helps physicians identify which patients may consider safely forgoing chemotherapy.
Precise Oncology Solutions, which provides a streamlined ordering experience that gives providers summarized results for germline testing, tumor profiling, and companion diagnostic options, including HRD testing.
The 2022 San Antonio Breast Cancer Symposium is scheduled to take place from December 6 through December 10.