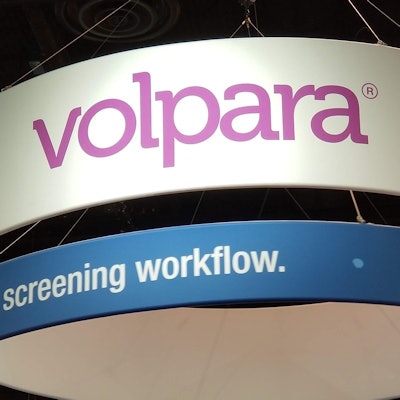 Breast imaging software developer Volpara Solutions has signed an agreement with Ambry Genetics to incorporate that company's genetic testing program with Volpara's product offerings.
Ambry has developed the Comprehensive, Assessment, Risk, and Education (CARE) program, which identifies people at high risk of cancer through risk-assessment models and genetic testing. The CARE program produces clinically actionable results that can guide cancer screening and prevention, according to Volpara.
Volpara and Ambry are working to integrate CARE with Volpara's Aspen Breast practice management software to automate workflow by creating an online ordering process for genetic testing. The program will include the use of the Volpara Density application for assessing volumetric breast density.