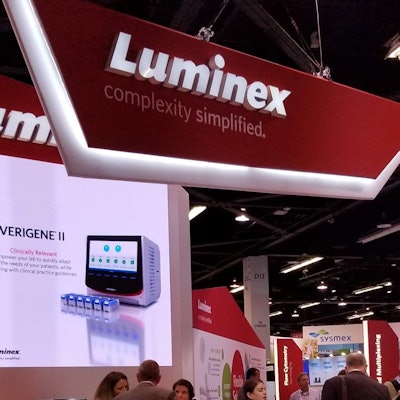 Luminex has secured an emergency use authorization (EUA) from the U.S. Food and Drug Administration (FDA) for its Aries SARS-CoV-2 assay.
The assay runs on the company's Aries automated molecular diagnostic platform, which can run up to 144 tests per day, according to the firm. It produces results in approximately two hours.
Luminex is ramping up production of the test over the next three weeks, the company said.
The firm has also launched the NxTag CoV extended panel, which received FDA emergency use authorization and medical device authorization for importation or sale in Canada on March 27. The panel can detect SARS-CoV-2 in as many as 96 samples in four hours, Luminex said.