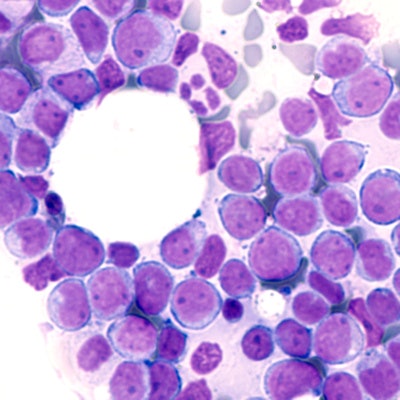 Whole genome and transcriptome sequencing enabled more precise assessment of acute myeloid leukemia (AML) and myelodysplastic syndromes (MDS), shedding light on their true genetic natures, in a new study presented at the American Society of Hematology (ASH) annual meeting in Orlando, FL.
AML is a notoriously heterogenous disease, which has made drug development and patient management challenging, though there has been a flurry of approvals of drugs targeting particular mutation subgroups in recent years.
The current study included 598 adults with AML and 706 with MDS. Results were reported on December 10 in a late-breaking abstract by first author and presenter Ilaria Iacobucci, PhD, a staff scientist in the pathology department at St. Jude Children's Research Hospital, and colleagues. Whole genome sequencing and transcriptome sequencing (RNA-seq) were helpful for identifying several different biologic subgroups, including mutations that in concert drive cancer growth and, conversely, mutations associated with a good response, they found.
Combined use of these technologies offers a deeper understanding than targeted sequencing approaches that were used in the past, according to the researchers. More extensive information about subtypes could help risk-stratify and guide treatment of patients. Patients with NPM1 mutations, for example, generally have a good prognosis, and depending on their pattern of mutations, they may be eligible for less intensive and therefore more tolerable treatment regimens. On the other hand, RUNX1 mutations are associated with poor outcomes, the group reported.