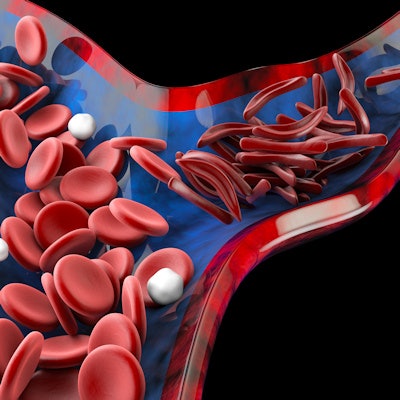 A noninvasive cell-free DNA test used to screen fetuses for sickle cell disease was accurate in 21 out of 24 pregnant women studied, reported researchers from London at the European Society of Human Genetics (ESHG) meeting, held June 15-18 in Gothenburg, Sweden.
With the test, they successfully analyzed fetal samples taken from the maternal bloodstream of carriers of sickle cell disease, an inherited condition caused by a mutation in the hemoglobin gene. The researchers from Guy's and St. Thomas' National Health Service (NHS) Foundation Trust are working with Viapath in London and Nonacus in Birmingham to develop the test.
Testing was feasible at very early stages -- as early as eight weeks' gestation. Currently, fetal screening is done through chorionic villus sampling and amniocentesis. While the study was successful, the results were inconclusive in three cases, the group noted.