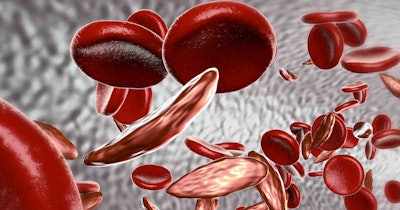 Portland, OR-based Hemex Health said Wednesday it has received a three-year, $3 million grant from the National Heart, Lung, and Blood Institute (NHLBI), part of the National Institutes of Health (NIH), to develop its Gazelle Hb Variant Test to detect sickle cell disease.
With the grant, part of a Small Business Innovation Research (SBIR) Phase IIB Bridge Award, Hemex intends to complete activities to apply for U.S. Food and Drug Administration (FDA) 510(k) clearance to market the test.
According to Hemex, the test is being developed to be affordable, portable, and usable at the point of care, providing results in about eight minutes. It can detect sickle cell disease (SCD) and beta thalassemia -- genetic blood disorders that can result in debilitating pain, disability, severe complications, or death -- with a high level of accuracy. The Hb Variant Test runs on the firm's Gazelle diagnostic platform which, according to Hemex, provides results that are equivalent to standard lab tests but do not require the same level of logistical support.
"An accurate point-of-care test for sickle cell disease and trait is crucial in helping address the challenges of misdiagnosis and undiagnosed patients who could potentially miss out on lifesaving medical care," Dr. Stephen Boateng, director of research at Sickle Cell 101, a nonprofit patient group, said in a statement. "Such a test that can also provide results in minutes provides an additional benefit, especially during community outreach events where participants could be lost to follow-up due to the length of time it might take for results to come back."