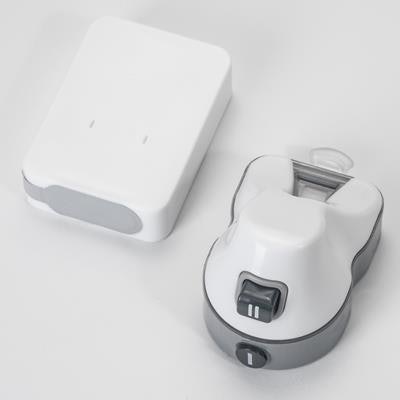 Drawbridge Health, a privately held company founded by GE, announced that its OneDraw single-use point-of-care device for testing hemoglobin A1c (HbA1c) in people with diabetes has received 510(k) clearance from the U.S. Food and Drug Administration (FDA).
The company's announcement came on August 22, following clearance on August 15.
OneDraw is intended for use by healthcare professionals in the long-term monitoring of diabetes. The device is placed on the upper arm and small capillary blood lancets collect blood through a light vacuum suction. The patient can't see the blood, and the company believes it offers a more comfortable experience compared with hypodermic needles and finger-stick tests. Blood can be taken in any location and is stored in a removable cartridge, which is then transported to a lab for analysis.
Drawbridge presented validation data for the product from 146 trial participants in a poster presentation at the American Diabetes Association annual meeting in June. In the study, results from OneDraw test samples correlated with venipuncture results, the company reported.