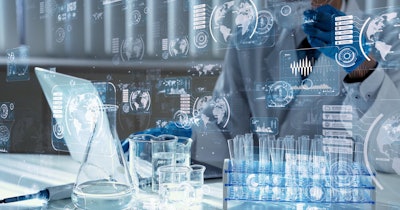 Bruker on Monday announced the acquisition of digital platform provider Zontal.
The acquisition will further advance Bruker BioSpin's Integrated Data Solutions (IDS) software division, which includes Mestrelab Research, Arxspan, and Optimal, Bruker said, adding that Zontal anticipates 2023 revenues in excess of $5 million.
Financial terms of the acquisition were not disclosed.
Zontal offers an enterprise-class, GxP-compliant data platform to manage data throughout the full product lifecycle, as well as streamline communication between information technology (IT) systems and lab devices through workflow tools. Further, Zontal's platform enables integrated digital laboratory and process data management with combined data storage and analysis, as well as enabling artificial intelligence/machine learning (AI/ML)-supported analytics.
By integrating Zontal products, the Bruker IDS division will expand its vendor-agnostic software solutions portfolio for research, product development, and process optimization in the areas of life science, biopharma, and specialty chemicals, Bruker said.
"This offering will enable us to effectively combine different life-science tools to deliver integrated data solutions to more analytical and data scientists and researchers and to deliver our vision of fully integrated, automated laboratories and manufacturing plants," Santi Dominguez, Bruker IDS division president and cofounder and CEO of Mestrelab Research, said in a statement.