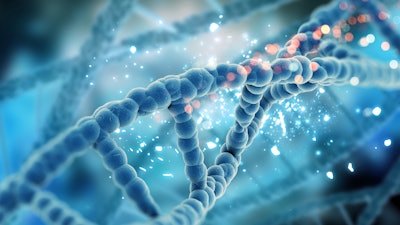 Biotech company Rome Therapeutics has raised a further $72 million in financing to develop medicines for autoimmune diseases and continue its exploration of the "dark genome."
The financing has brought in new investors, including Johnson & Johnson Innovation-JJDC, Bristol Myers Squibb, Eurofarma Ventures, and Luma Group. The "oversubscribed" financing round brings the total series B amount raised by the company to $149 million.
"The capital from this raise enables us to progress our lead program into clinical trials and advance our pipeline and platform," said Rome's Co-founder, President and CEO Dr. Rosana Kapeller, PhD.
Rome is seeking to further explore the dark genome, specifically the viral-like elements within it, to develop what it calls "transformative therapies." The human genome contains around 20,000 protein-coding genes, but they account for just 2% of DNA.
The remaining 98% of DNA, known as the dark genome, consists of long stretches of DNA that do not encode for traditional proteins and remains comparatively underexplored. It contains repetitive elements, or genomic repeats consisting of different "families," including LINEs (long interspersed elements).
In a statement, Rome says LINE-1 reverse transcriptase (RT) inhibitors may block pathogenic inflammation without compromising responses to infection.
The firm plans to develop its drug candidate, an inhibitor of LINE-1 (RT), for a number of serious autoimmune conditions, including lupus, through early clinical trials, including phase I studies to evaluate safety and determine optimal doses, as well as additional studies designed to show proof of mechanism.
Rome said that it also plans to continue advancing both its early pipeline and proprietary data science platform to identify functionally active repeat elements and assess their roles in disease.