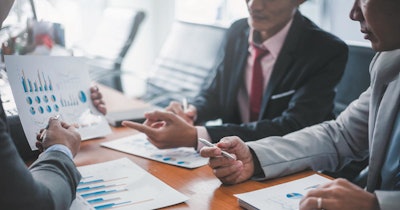 Metabolon has secured $25 million in additional equity financing that it anticipates using for general corporate purposes to accelerate its commercialization activities and further advance its research and development road map.
The firm said it develops metabolomics solutions that advance research, diagnostic, therapeutic development, and precision medicine applications.
Metabolomics, the large-scale study of all small molecules in a biological system, help researchers see beyond the genetic variation of individuals, Metabolon said. It captures the combined impact of genetic and external factors, such as the effect of drugs, diet, lifestyle, and the microbiome on human health.
By measuring thousands of discrete chemical signals that form biological pathways in the body, metabolomics can reveal important biomarkers that in turn enable a better understanding of a drug's mechanism of action, pharmacodynamics, and safety profile, as well as individual responses to therapy.
All omics approaches -- genomics, proteomics, metabolomics -- are highly complementary. "You cannot fully understand biology, and more specifically systems biology, by just looking at DNA, proteins, or metabolites exclusively," Rohan Hastie, Metabolon's CEO, said in a statement. "As life sciences evolve toward a more sophisticated multi-omics approach, Metabolon is fast becoming an industry standard and a critical step toward true precision medicine."
The financing comes predominantly from new investors, with additional participation by existing investors.