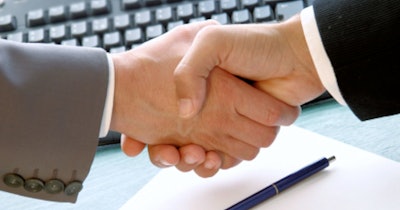 Biotech company AnchorDx has entered into a long-term partnership with molecular diagnostics firm DiaCarta to develop and commercialize cancer diagnostic products for the global market.
Guangzhou, China-based AnchorDx and Pleasanton, CA-based DiaCarta plan to utilize proprietary technologies for DNA methylation and mutation detection developed by each company in the collaboration. Financial and other terms of the partnership were not disclosed.
In a statement, AnchorDx said that the collaboration will help accelerate its early cancer screening programs and develop a robust product pipeline; currently its pipeline encompasses more than 70% of high-incidence cancers, the firm said. AnchorDx received breakthrough device designation from the U.S. Food and Drug Administration in 2021 for its UriFind liquid biopsy test for bladder cancer detection. The firm is currently conducting a registrational and prospective clinical trial for the urine-based assay; DiaCarta is serving as one of the clinical testing laboratories for the trial.