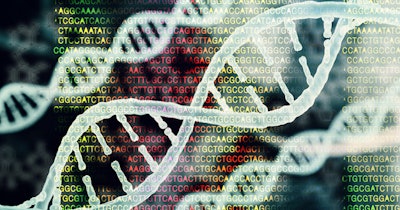 Molecular diagnostics firm DiaCarta said Sunday that it will present five data posters at the American Association of Cancer Research (AACR) Annual Meeting 2023, being held in Orlando, FL, from April 14 to April 19.
The presentations will focus on how xenonucleic acids (XNA) can be used to improve the assay sensitivity of different technology platforms such as Sanger sequencing, qPCR, and next-generation sequencing (NGS), the firm said.
XNAs are nucleic acid molecular oligomers that hybridize with target DNA sequences and can be employed as molecular clamps in quantitative real-time polymerase chain reactions (qPCR).
DiaCarta said its XNA technology has demonstrated improvements to the sensitivity of traditional Sanger sequencing, achieving NGS sensitivity levels with broader clinical utility and lower cost.
The XNA-based Sanger sequencing and qPCR are used for sensitive companion diagnostics (CDx) assay development for identification of KRAS G12C mutation, the firm added.
"Our technology has great potential to be used for minimal residual disease (MRD) monitoring of residual cancer cells after initial treatment and cancer clonal recurrence," Dr. Aiguo Zhang, CEO and president of DiaCarta, said in a statement.