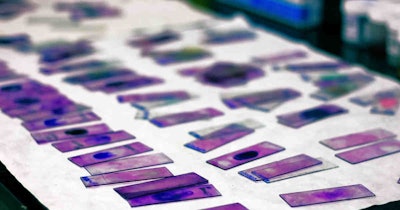 GE Healthcare said on Tuesday that it has entered a collaboration with Tribun Health with the aim of introducing a data management solution for digital pathology.
The partners aim to integrate Tribun's Health Suite data into GE Healthcare's vendor-neutral archive (VNA) Edison Datalogue, GE said, adding that they anticipate making digital pathology images and results an integrated part of the imaging patient record within the archive.
GE said that the partners will also focus on making more accurate pathology reports, created with the assistance of artificial intelligence (AI) provided by Tribun's Health Suite, available in less time. The firm added that they will seek to enable collaboration among pathologists and clinicians through availability of data in a consolidated location.
Paris-based Tribun Health provides digital pathology workflow solutions with image acquisition, storage, and organization, a web-based image management system, image analysis using AI, and remote case sharing with peer review and reporting.
Financial and other terms of the collaboration were not disclosed.