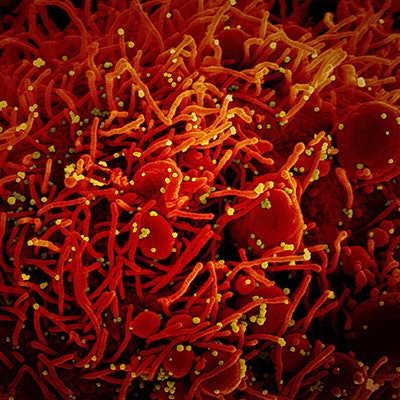 The U.S. National Institute of Allergy and Infectious Diseases (NIAID) has released a new strategic plan for accelerating research to diagnose, prevent, and treat COVID-19.
The NIAID's plan for COVID-19 research has four key priorities.
Improve fundamental knowledge of SARS-CoV-2 and COVID-19. This includes supporting the development and distribution of reagents and viral isolates to researchers. The NIAID aims to better characterize virus biology and immunological responses to the disease, determine viral evolution and molecular epidemiology, develop low-containment assays to study virus neutralization, and optimize public health prevention and mitigation modalities.
Support the development of diagnostics and assays, including point-of-care molecular and antigen-based diagnostics for identifying and isolating COVID-19.
Characterize and test therapeutics. Strategies include evaluating repurposed drugs, broad-spectrum antivirals, antibody-based therapies, and host-directed therapies. NIAID will support promising candidates with activity against SARS-CoV-2, including conducting clinical trials and outpatient studies in mild COVID-19 cases and in high-risk populations.
Develop safe and effective vaccines against SARS-CoV-2, including supporting clinical trial testing. Specifically, the NIAID plans to conduct phase I and phase II/IIB clinical trials from candidate mRNA-1273 in addition to advancing other NIAID vaccine programs and building on previous MERS-CoV vaccine work.
To achieve its four priorities, NIAID will build on current resources, research programs, clinical trial networks, and collaborations with other U.S. government agencies and other U.S. and global partners.