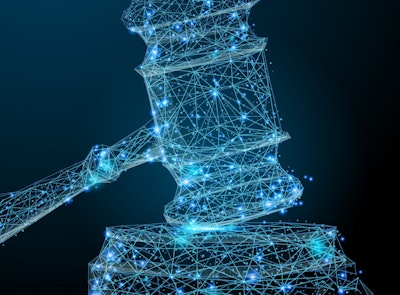 A suburban Chicago man has been indicted by a federal grand jury on 10 counts of wire fraud and one count of theft of government funds, the U.S. Attorney's Office, Northern District of Illinois, said on Tuesday.
Zishan Alvi, who co-owned and operated a laboratory in Chicago, was indicted for purportedly submitting fraudulent reimbursement claims for tests that were never performed, were improperly performed, or for which a customer had already provided a payment.
The laboratory said that it could perform polymerase chain reaction (PCR) and antigen testing for SARS-CoV-2 and deliver results within approximately 15 minutes; individuals and companies could pay a fee to receive COVID-19 PCR test results in an expedited fashion.
Around December 2020, the laboratory enrolled in a U.S. Department of Health and Human Services (HHS) Health Resources and Services Administration (HRSA) program that oversaw and administered the funds appropriated through federal legislation to cover the costs of COVID-19 testing for individuals without health insurance coverage.
From around February 2021 through February 2022, Alvi and others allegedly and knowingly devised, intended to devise, and participated in a scheme to defraud the government, the U.S. Attorney's office said, adding that the Chicago laboratory submitted fraudulent claims and delivered inaccurate and unreliable test results to the public.
Through the laboratory, Alvi also provided negative test results to individuals who had provided samples for testing but for whom a COVID-19 test had not been performed, according to the indictment. The laboratory did not release positive COVID-19 results for some specimens when tests were eventually performed, because a purported negative result had already been released, the U.S. Attorney's Office said.
Alvi directed laboratory employees to alter its PCR testing method by using less of the materials, including reagents, needed to process the tests, knowing that this made the test results unreliable, the U.S. Attorney's Office said, adding that the lab obtained more then $83 million from the HRSA Uninsured Program as payment for COVID-19 tests purportedly performed by the laboratory.
Alvi also allegedly transferred some of the fraudulently obtained HRSA funds from the laboratory's accounts to a personal account, and used the funds for personal expenditures, including for vehicle purchases and investments in stocks and cryptocurrency. The indictment seeks forfeiture from the defendant of at least $6.8 million in alleged ill-gotten gains, in addition to five luxury vehicles and funds from other trade and investment accounts.