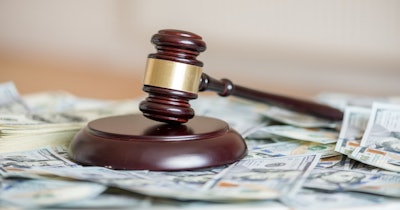 Based on court documents unsealed this week, 23 Michigan residents were charged with being involved in illegal schemes to defraud Medicare of more than $61.5 million.
The defendants allegedly paid kickbacks and bribes while billing Medicare for unnecessary medical services that were not provided or that were medically unnecessary, including expensive urine drug tests, the U.S. Department of Justice (DOJ) said.
"As alleged, the defendants and their co-conspirators repeatedly paid illegal bribes and kickbacks so they could submit claims for medically unnecessary home health services throughout the Detroit metropolitan area, exposing patients to needless physician services and drug testing and costing Medicare tens of millions of dollars," Assistant Attorney General Kenneth Polite Jr. of the DOJ criminal division, said in a statement.
According to court documents, Walid Jamil, 62, and Jalal Jamil, 69, both of Oakland County, owned and operated several home health agencies in the Detroit metropolitan area. They allegedly concealed their ownership interest in the agencies using straw owners – including family members and other associates – and submitted approximately $50 million in fraudulent home health care claims to Medicare.
Based on their fraudulent claims, Walid and Jalal Jamil received more than $43 million from Medicare, which they misappropriated for their personal benefit, the DOJ said.
Additionally, according the court documents, Radwan Malas, 43, of Oakland County, operated Infinity Visiting Physician Services as a home visiting physician company and allegedly required his employees to certify patients referred by Walid and Jalal Jamil for medically unnecessary home health services.
He then allegedly billed Medicare for services not provided to the patients – including 60-minute patient visits – and for services that were not medically necessary. Malas also allegedly demanded that physicians in his office order the highest-reimbursing urine drug tests for patients. The tests were medically unnecessary, and Malas allegedly received a referral fee from the laboratory that processed the samples, the DOJ added.