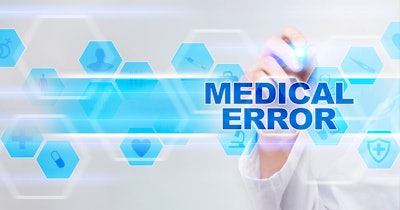 A report authored by investigators at Johns Hopkins University contributes new data to inform practitioners, researchers, policymakers, and patient advocates working to improve diagnosis.
According to the report, Diagnostic Error in the Emergency Department: A Systematic Review, overall diagnostic accuracy in the emergency department is high, but some patients receive an incorrect diagnosis that leads to serious harm.
An estimated 7.4 million diagnostic errors and 370,000 deaths or permanent disabilities annually in the U.S. occur because of such errors, it said.
The document, prepared by Johns Hopkins Evidence-based Practice Center and funded by the Agency for Healthcare Research and Quality (AHRQ), further found that women and people of color are 20% to 30% more likely to be misdiagnosed.
"The finding challenges us to explore new pathways toward constructing solutions," the Society to Improve Diagnosis in Medicine (SIDM) said in a statement. "Considerations of diagnostic equity, delivery of education through patient engagement, improvements to systems of care, new technologies to aid in decision models, and a reduction in patient harm are all foundational pillars of SIDM's objectives."
Among other findings, the Johns Hopkins report said that five conditions account for 39% of serious misdiagnosis-related harms, and the top 15 conditions account for 68% of them.
The five conditions are stroke, myocardial infarction, aortic aneurysm/dissection, spinal cord compression/injury, and venous thromboembolism.
Stroke, the most serious harm-producing disease, is missed an estimated 17% of the time. For stroke, dizziness or vertigo increases the odds of misdiagnosis fourteenfold over motor symptoms. People with dizziness and vertigo leading to stroke are missed initially 40% of the time.
Variation in diagnostic error rates by disease range from 1.5% for myocardial infarction to 56% for spinal abscess, for example.
The authors added, "Variation in diagnostic error rates across demographic groups is present and sometimes fairly large in magnitude."