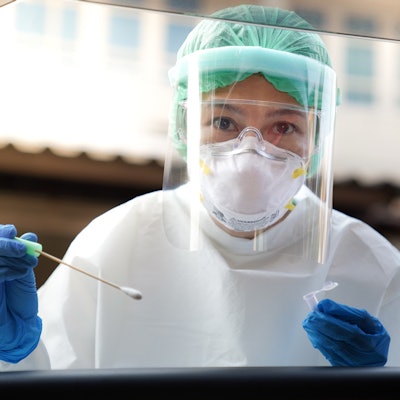 Johns Hopkins University has launched a new resource hub to provide data, insights, resources, and analysis of COVID-19 testing throughout the U.S.
The COVID-19 Testing Insights Initiative seeks to fill a void in publicly available testing data, Johns Hopkins noted. The website will share data visualizations that chart testing trends, capacity, results, and policy effects. It will also break down testing by each U.S. state, contain a tracker for serology tests, and answer frequently asked questions about COVID-19 testing.
"Through the COVID-19 Testing Insights Initiative, Johns Hopkins will provide the comprehensive view of the testing landscape needed to guide effective policy decisions and shape our collective path to recovery," stated Ron Daniels, president of Johns Hopkins University, in a statement.
Users can find the COVID-19 Testing Insights Initiative through the existing Johns Hopkins Coronavirus Resource Center webpage. The tracker will be continuously updated as new U.S. data becomes available, and Johns Hopkins plans to expand the online site to include analyses for additional countries in the coming weeks.