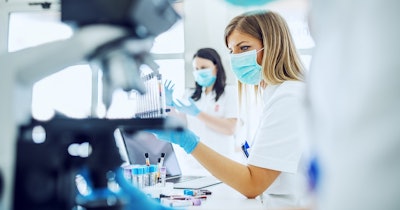 Infectious disease and immunology testing firm Eurofins Viracor on Thursday announced the opening of a new laboratory in Lenexa, KS.
The facility is part of Eurofins Viracor's continued investment in building capacity and capabilities to meet growing customer demand in biopharma and clinical diagnostic testing services.
Eurofins Viracor provides rapid, clinical diagnostic test results to medical providers and transplant care teams.
The laboratory complements the ongoing expansion of Eurofins Viracor's biopharma and transplant biomarker testing services, the firm said.
The 110,000 square-foot facility will be home to 450 employees, including 215 current employees and 235 newly created roles, the firm said.