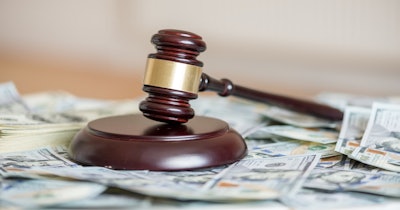 A Cambrai County, PA, woman who ordered unnecessary drug tests pleaded guilty last week to conspiracy to commit fraud, according to the U.S. Attorney's Office for the Middle District of Pennsylvania.
The guilty plea by Florentina Mayko was centered around activities to defraud Medicare and the U.S. Department of Health and Human Services between 2017 and 2019.
Mayko, working with others, submitted Medicare claims for medically unnecessary urine drug tests for chronic opioid patients at medical clinics where she was the CEO; that included a group of clinics known collectively as Pain Medicine of York (PMY), the U.S. Attorney's Office said.
PMY billed Medicare for more than $10 million in urine drug tests; Medicare paid more than $4 million for such testing. The tests were sent to an in-house laboratory at PMY whenever possible. As a result, when medically unnecessary tests were billed to Medicare, the proceeds went to PMY.
Mayko purchased several investment properties using the proceeds. She agreed to pay about $1.4 million to the U.S. in restitution and agreed to forfeit several properties located in Ocean City, MD, and Myrtle Beach, SC.